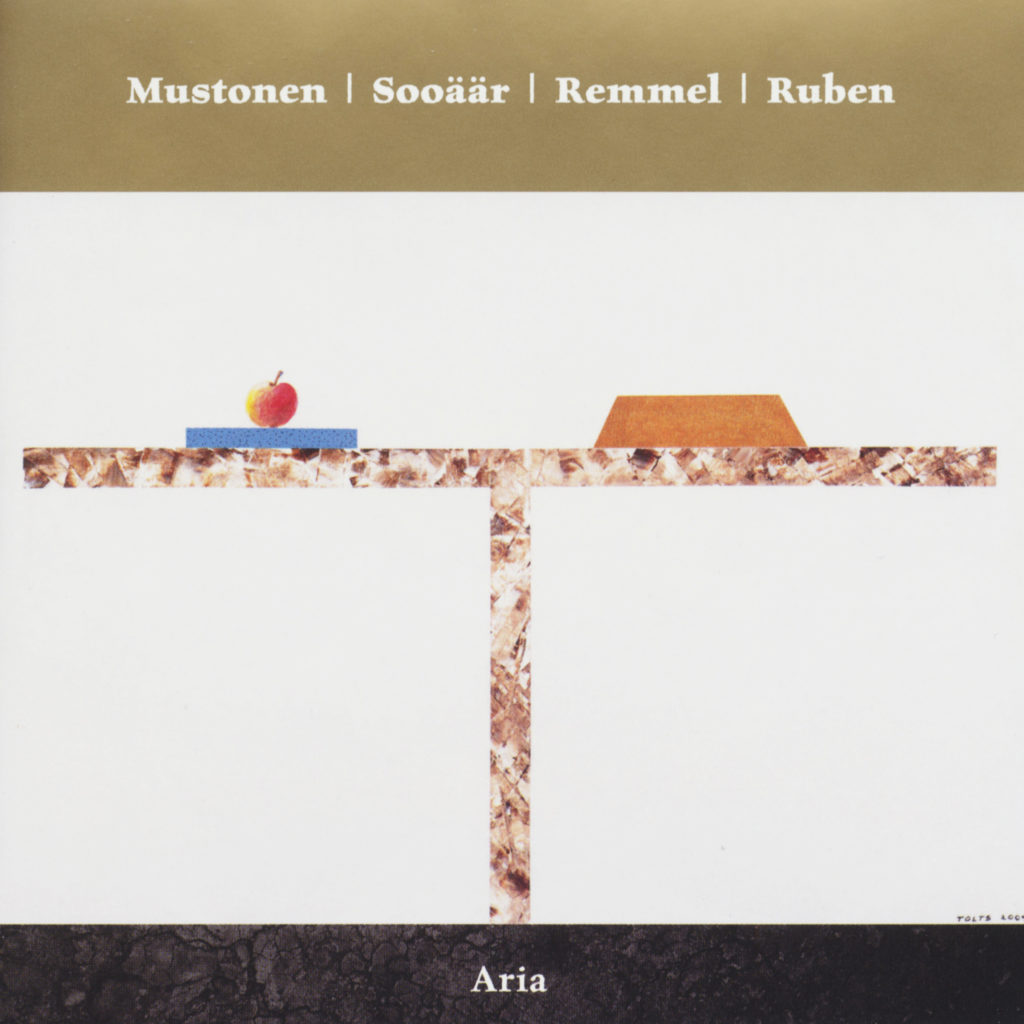 Aria
Mustonen, Sooäär, Vaigla, Ruben
Andres Mustonen

violin

Jaak Sooäär

electric guitar

Taavo Remmel

double bass

Tanel Ruben

drums
Renowned Estonian violin player Andres Mustonen has for several years mixed different cultures and traditions in his concert programs performing often in a quartet with well-known Estonian jazz musicians Jaak Sooäär (electric guitar), Taavo Remmel (double bass) and Tanel Ruben (drums). Common creativity is the keyword of the co-operation and the result combines influences of baroque, oriental, medieval music, jazz and rock.
The debut album of the quartet "Aria" (2011, AVA Muusika) contained fresh interpretations of works by J. S. Bach, Händel and Purcell. Their second album "A Tempo" (2012, AVA Muusika) is a unique mix of oriental traditions and western improvisation. This album won the Estonian Music Award (Estonian Grammy) as the Best Jazz Album of the Year. The quartet has performed on the main jazz, classical and folk festivals in Estonia and also in Russia, Germany, Israel and Finland.
"We wish to enlarge our world. The spiritual world of music is not only where we live but much larger. We wish to grasp the spirituality of all the cultures, and we are happy to be able to touch them. This is our life."

Andres Mustonen on the cover of CD "A Tempo"